Boiler Repair
Boiler Repair and Boiler Service whether it is Gas, Oil or Wood. We service boilers nationwide with a team of NSI and REIL certified technicians.
Look after your boiler and it'll look after you. Try the following top tips to keep your home's heating healthy.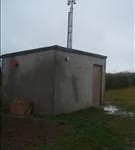 But remember, central heating troubles can be tricky to solve, so if you ever get problems with your boiler it's always best to call in a registered approved heating engineer to fix the problem safely.
And if you ever suspect a gas leak, contact the Emergency Service immediately
Boiler maintenance dos and don'ts
Run your heating regularly
Run your heating at least once a month, even in summer, to keep it running efficiently and clear the boiler pump of any grit that gathers when it's not in use.
Service your boiler – call us
Do get your boiler checked once a year by a Registered engineer to ensure that it's running smoothly and safely.
Fit a detector
Do fit a carbon monoxide detector to warn you if there's a leak.
Avoid blockages
Don't ever cover your gas boiler or block the air vents. Make sure the outside flues aren't blocked.
Get a CP12 Certificate
If you're renting your home, it's your landlord's responsibility to get all gas appliances, including the boiler, inspected every year. By law they must also provide you with a copy of the CP12 Gas Safety Certificate.
We are a members of the following groups because of our standards RGII,